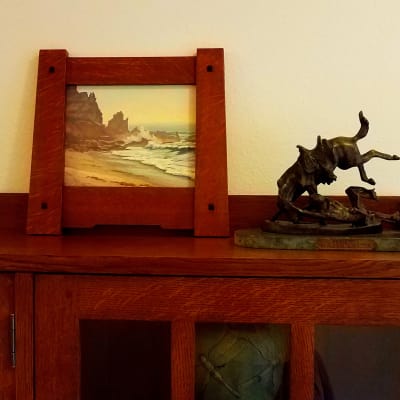 Art Galleries
YOUR ART TOUR STARTS AT CHECK-IN
Art Gallery at Topanga Canyon Inn B&B - Elena Roche's original botanical watercolors, pastel portraits, still life and oil landscape paintings and Catherine Roche's Nature Photography grace the walls, our rooms and common areas and are offered for sale. For more information visit ElenaRoche.com and Catherine's Online Shop.
Topanga Canyon Gallery - art by local artists 310-455-7909.
Topanga Art Tile - 310-455-3359.
26th Street Art Center, formally Bergamot Station - provides a central location which allows visitors to park in one place and spend the day seeing art, rather than spending time driving from one gallery to the next.
Santa Monica Art Studios - 10,000 Sq. Ft. and 20,000 Sq. Ft. buildings with seventy artists and over 4,000 original paintings, drawings and sculptures.
Los Angeles Art District - A portion of down town that is dedicated to art galleries.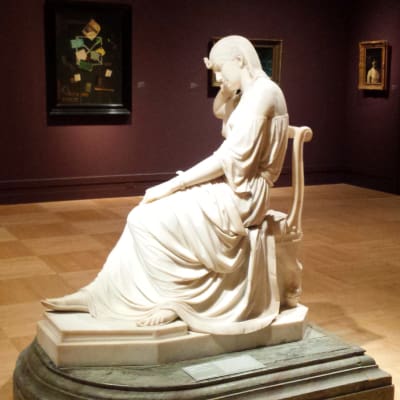 Museums
From Art and Automotives to Natural History and Science
Getty Villa - the ancient world of Greece and Rome is only 15 minutes away at 17985 E. Pacific coast Hwy Pacific Palisades, CA 90272 Note: Parking Reservations are required. Call (310) 440-7300.
Adamson House - 23200 Pacific Coast Hwy Malibu, CA 90265 310-456-8432 The first Malibu beach-house. Astounding '30s tile decor.
Getty Center - LA's hilltop acropolis was conceived as a home for the contents of the J. Paul Getty Trust Art Collection. 1200 Getty Center Dr, Los Angeles, CA 90049 Phone:(310) 440-7300
LACMA, Los Angeles County Museum of Art - 5905 Wilshire Boulevard, Los Angeles, CA 90036 Phone: 323 857-6010
MOCA, Museum of Contemporary Art Los Angeles - 250 S Grand Ave, Plaza Level, Los Angeles, CA 90012 Phone:(213) 621-1710
Norton Simon Museum - Art, 411 W. Colorado Blvd. Pasadena, CA 91105 Great collection of sculpture and paintings. Local version of Giverny gardens.
Pasadena Museum of California Art - 490 E. Union St. Pasadena, CA 91101
Hammer Museum - Art, 10899 Wilshire Blvd. Los Angeles, CA 90024 When you've got your own money and your own art, this is what you do.
Peterson Automotive Museum - Cars, 6060 Wilshire Blvd. Los Angeles, CA 90036 Car Guy's Heaven. Period.
Science Museum, Natural History Museum and Rose Garden - Great for children and next to the USC campus, 900 Exposition Blvd. Los Angeles, CA 90007 See the Space Shuttle. Wow!
La Brea Tar Pits - Great for kids. 5801 Wilshire Blvd. Los Angeles, CA 90036 Millions of years and still bubbling up.
The Broad - 221 S. Grand Ave., Los Angeles, 90012 Contemporary Art. When you've got your own money and your own art, etc.
The Huntington - 1151 Oxford Road, San Marino 91108. The jewel of Los Angeles: Botanical gardens, Library, Art Gallery, the Original Residence, a Japanese House. Lake and Tearoom, an English Rose garden and Tearoom. Not to be missed.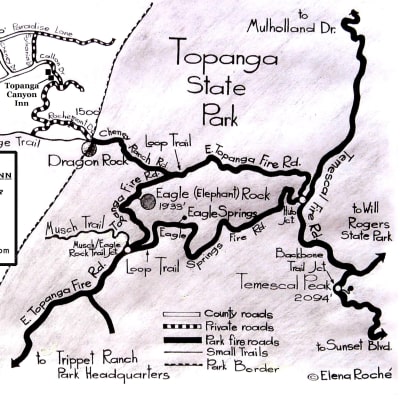 Outdoors
Topanga State Park - Some of the best hiking and mountain biking in Los Angeles is right out the doors of our Inn. You don't need to drive any farther. A trailhead is located within a short walk from our inn. The print out of this map is included in the general information book in each room.
"Featuring 76 miles of trails, Topanga State Park is sometimes credited as "The largest state park within a city limit in the U.S." Read more..."
Mountain Biking and More - Rent your gear and bikes or demo them at Topanga Creek Outpost. Located about 1 1/2 miles away at 1273 N. Topanga Cyn Blvd. Topanga, CA 90290. Phone 310 455-2111.
Horseback Riding with Los Angeles Horseback Riding voted the most beautiful place to trail ride in Los Angeles. 818-591-2032 2623 Old Topanga Canyon Rd. Topanga, CA 90290
Outdoor Theater - The Will Geer Theatricum Botanicum is a true renaissance theatre, that offers a diversity of programming from Shakespeare to poetry to folk music to the development of future playwrights. It is located less than one mile away. Play and Stay packages are available during summer season, see availability calendar. Box Office (310) 455-3723
Beach Bike Path - Bring or rent your bikes locally and cycle around the bay. 15 minutes from Topanga Canyon Inn, at Temescal Canyon Road, is the starting point of a bike path that takes you on a grand tour of Santa Monica Bay. Set safely away from the busy traffic the ride goes along the beach past beach shops, restaurants, Yacht marinas and a wetland preserve.
Wine Tasting
Select Wine Tasting Locations
Rosenthal Vineyard - Enjoy sea views & live music plus food trucks some weekends. 18741 Pacific Coast Hwy, Malibu, CA 90265 310- 456-1392
Malibu Wines - PLEASE CALL AHEAD TO MAKE SURE THEY ARE OPEN AFTER WOOLSEY FIRE. A variety of regional wines are featured at this location with picnic tables & an adjoining store. 31740 Mulholland Hwy, Malibu, CA 90265 (818) 865-0605
Wine Safaries, Malibu - PLEASE CALL AHEAD TO MAKE SURE THEY ARE OPEN AFTER WOOLSEY FIRE Explore the 1,000 acre Saddlerock Ranch and vineyard with exotic animals. 32111 Mulholland Hwy, Malibu, CA 90265 818-497-2206