April 24, 2018
Our 5 Favorite Places for Sweets and Treats in Los Angeles, Near Topanga Canyon
By: Karina Anastasia Roche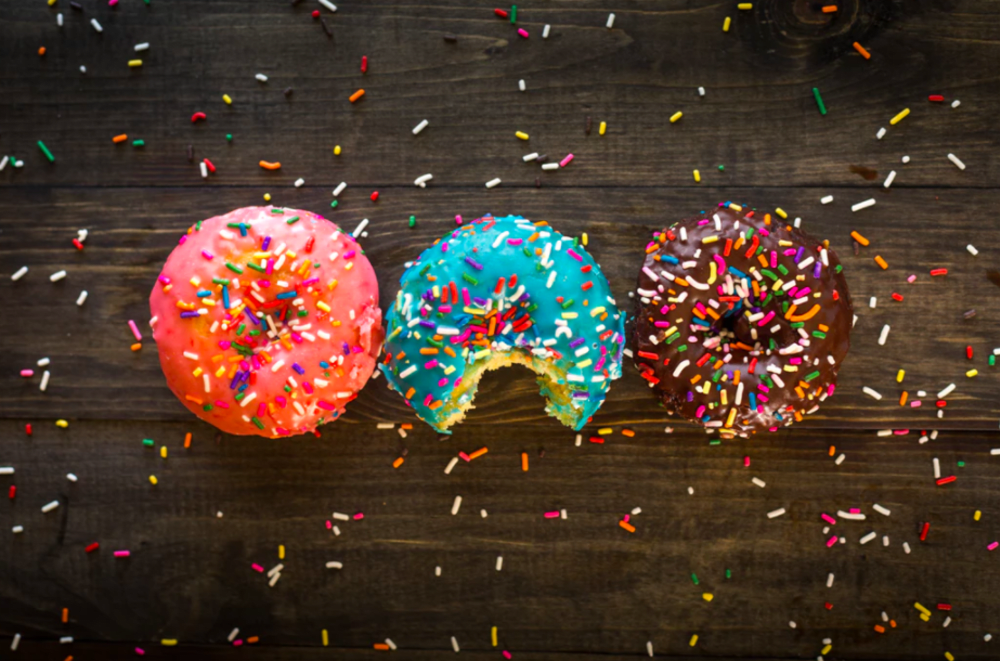 Angelinos love their food--from posh restaurants serving twigs-and-sticks plates to the most delicious tacos in the world served from a taco truck. When it comes to sweets and sugary bites, Los Angeles has a serious case of sweet-tooth. We can't list every dessert shop you should visit in L.A., so we've narrowed it down to our favorites: these are some of the coziest and most tasty places you can buy dessert!
926 Broxton Ave, Los Angeles, CA 90024 - (310) 208-0448
Look up any list of L.A. desserts, and Diddy Riese always makes the cut. The best cookie and ice cream sandwich bar in L.A., and only across the hill from Topanga Canyon in the charming Westwood area, these delightful chilly cookies are not to be missed. Expect to wait in line at the counter and perhaps even on the sidewalk--Diddy Riese is located next-door to the University of California, Los Angeles, and all those stressed-out university students love to come here for a pick-me-up!
10948 Weyburn Ave, Los Angeles, CA 90024 - (310) 208-8660
Westwood sure knows how to make dessert. Across the street from Diddy Riese, Stan's Donuts is number two on our list because we always make a point of bringing home one of their pink boxes of donuts when we're in the area. Stan's Donuts is a tiny donut shop squeezed between the other businesses in Westwood, and it has that funky but warm mom-and-pop store upkeep that lets you know these guys mean business. Stan's is a classic: they know how to make donuts.
5301 Topanga Canyon Blvd, Woodland Hills, CA 91364 - (818) 914-5401
A fairly new addition, Carmela Ice Cream is conveniently located on Topanga Canyon Boulevard, just before the 101 freeway--making it a quick and delicious trip if you're staying with us at the inn! The pink marble interior decor makes it a lively as well as tasty sugar stop. Made from locally produced dairy and seasonal flavors, this ice cream not only satisfies the tastebuds but is also fresher than your typical serving.
6250 Topanga Canyon Blvd #1560, Woodland Hills, CA 91367 - (818) 453-3500
For a visit to a candy store so popping with color and toys you'll feel like you're in Willy Wonka's factory, Sloan's in the Westfield Topanga Village shopping center, or in Santa Monica, is worth the trip. With pillars of candy jars, giant teddy bears, "punny" toys and games, and, of course, an ice cream bar, Sloan's delivers that good, old-fashioned, over-the-top fun sweets shop experience that is the stuff of children's dreams.
5. Beach City Creamery
1209 Wilshire Blvd, Santa Monica, CA 90408 - (310) 319-2499
Closer to the sand, surf, and fun is the mother- and daughter-run Beach City Creamery. While you can grab yourself a chili dog or snack here, they made a name for themselves by serving rich ice cream with a variety of flavors (like candied ginger). The real key to their success, however, is how they've perfected simple recipes. From the cookie dough to simple milkshakes, everything is just better than you're used to.
Relax and treat yourself at one of these charming sweet shops, or bring home a box to enjoy on one of our balconies while overlooking the serene mountain views. We've got coffee, tea, plates, and napkins--all you have to do is book your room now and bring a box of chocolates (or add a box to your reservation and we'll provide the chocolates for you). Whether you're weary from traveling or just unwinding after the workweek, we could all use a relaxing getaway into nature now and then--and a cone of ice cream is just the cherry on top.