March 23, 2018
Creamy French-Style Scrambled Eggs - Topanga Canyon Inn Recipes
By: Karina Anastasia Roche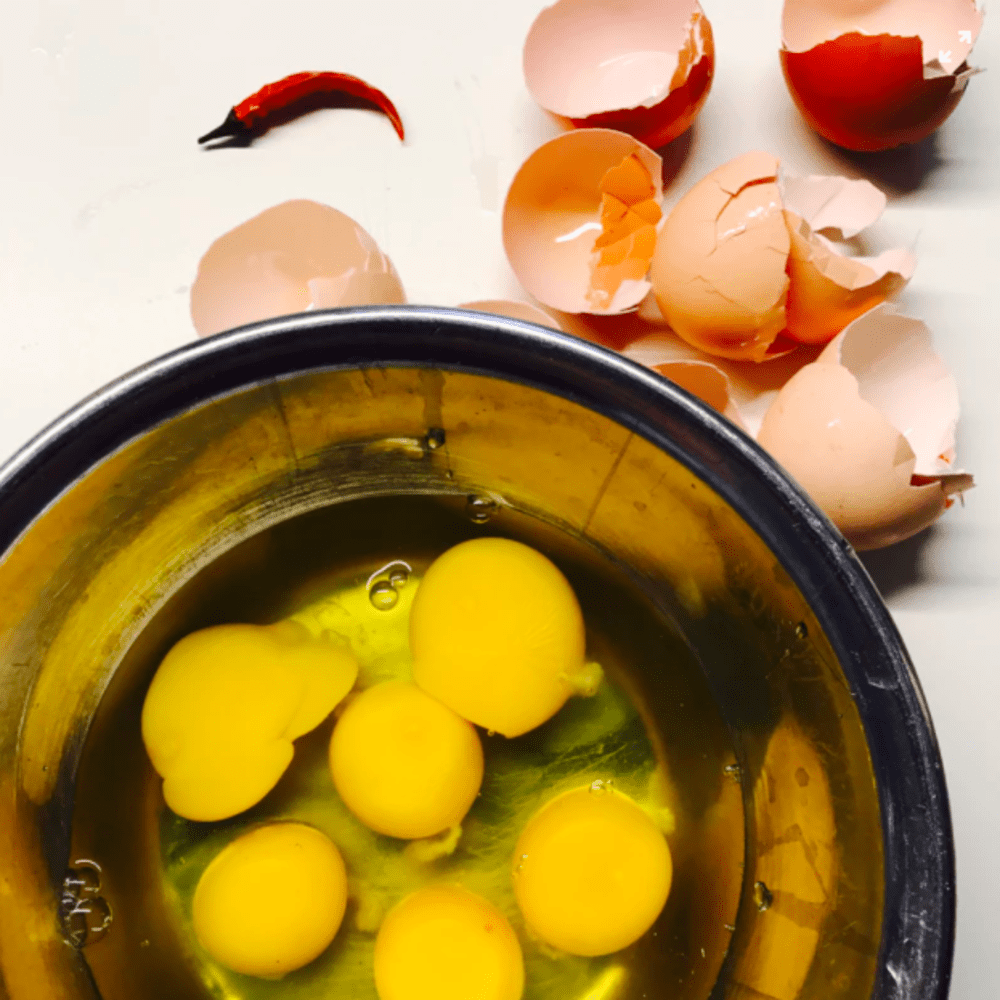 Our guests ask us to share our breakfast recipes with them all the time--but no recipe is more sought-after than that of our French-style scrambled eggs.
With two uncles who worked as professional chefs, your host, Warren, more than knows his way around the kitchen. He created this scrambled eggs recipe in our early days as innkeepers, and it became an instant classic. The secret to these light, fluffy, and creamy eggs is cooking them in a saucepan, which prevents them from drying up and becoming rubbery.
The varied texture of these eggs makes them a delight for the mouth as well as taste-buds, and the white pepper gives them an invisible yet spicy kick without tarnishing the eggs' cheery yellow color. The milk keeps them moist (in the best possible way), and the butter adds a smooth, soft taste and consistency. For the truly French at heart, replace the butter and milk with cream--although, be warned, as this will make for a very rich-flavored serving of eggs, and might not be to every palette.
A perfect treat on a Sunday morning, these eggs are also easy enough to cook up any day of the week. Whip them up when you need a little extra something to liven your morning, and feel free to experiment with toppings!
CREAMY FRENCH-STYLE SCRAMBLED EGGS
SERVINGS: 4
PREP: < 5 minutes
COOK: < 10 minutes
INGREDIENTS:
8 fresh eggs
8 tbs whole milk*
1 tbs unsalted butter
1/2 tsp salt, or to taste
1/4 tsp white pepper
1 tsp fresh or dried parsley
1. In a small saucepan, combine the eggs, milk, butter, pepper, and salt, and mix, breaking up the yolks. Heat on medium-high.
2. Using a heat-tolerant spatula, push the mixture now and then to check if the eggs are congealing. Once they start to stick to the saucepan, make sure to watch them and stir often, so that they don't stick to the pan and burn. The trick to the beautiful texture of these eggs is how you mix them: push, stir, and fold, but don't whip. If the eggs and milk are especially cold when you add them to the pan, they make take longer than 10 minutes to cook.
3. When the eggs are full-bodied but still wet, turn off the heat, and continue stirring and folding. You should transfer them immediately to a bowl when they still look shiny--if the eggs look dry in the saucepan, you've let them cook too long. Remember, the heat from the eggs will continue to cook them even after you've placed them in the bowl.
4. Garnish with fresh or dried parsley, or feel free to experiment with dill, a powdering of cayenne pepper, or your favorite salsa. Serve immediately--and bon appétit!
Tips and tricks: These eggs wouldn't be the same without the milk and butter that give them a creamy flavor, or the just-right moisture level. However, if you find that a noticeable amount of yellowish liquid forms around the eggs after you put them in the bowl, drain it off, and next time use a little less milk. If they feel oily, then use less butter.
One of our favorite things about running the bed and breakfast is the breakfast itself. Not only is it a delight to serve and share our family recipes with others, but the look of joy on guests' faces when we bring out a stack of waffles or steaming eggs is a wonderful way to start the morning. Of all our review categories, we often score highest for the quality of breakfast.
We hope you enjoy this recipe in your own kitchen, or book now and come visit us at ours. There's nothing better than waking up to a hearty, home-cooked breakfast served by a balcony overlooking the mountains before heading out to explore Los Angeles, Santa Monica, Malibu, or the surrounding area!