January 12, 2019
Love Birdwatching? Topanga Canyon Inn is the Spot
By: Elena Roche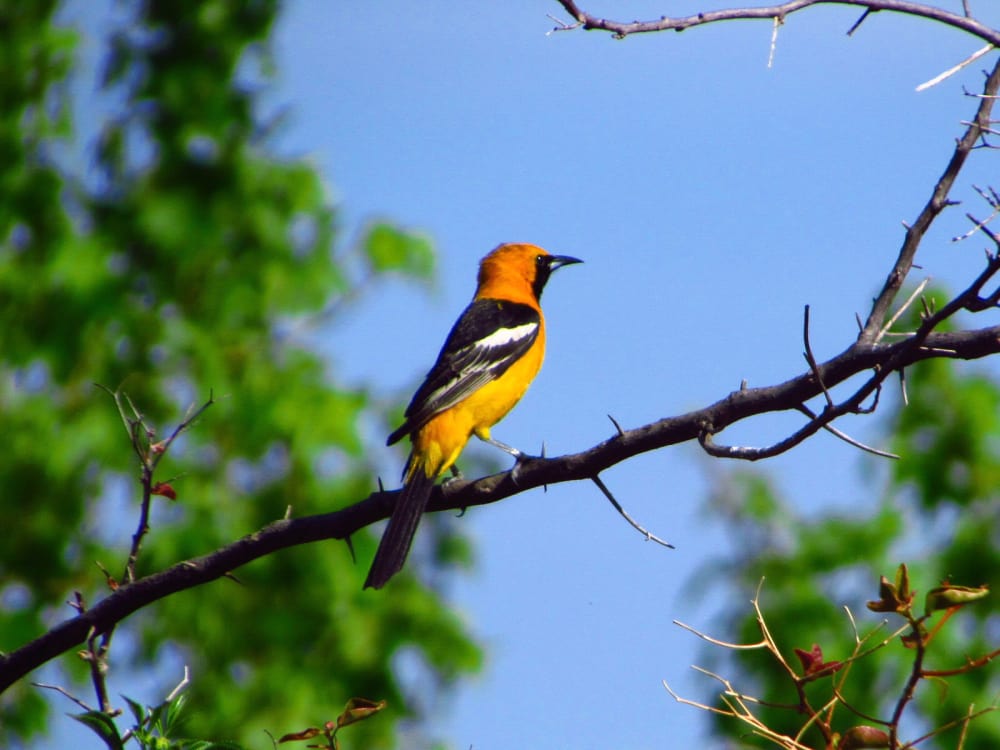 Topanga Canyon Inn is situated in one of the best locations in Los Angeles for bird watching, the Santa Monica Mountains. Three hundred and eighty-four species of birds call these mountains their home, from large birds of prey and small songbirds to large seabirds and wild peacocks. There are many parks in the Santa Monica Mountains and Topanga State Park is one of them. Not only we are located in the middle of Topanga Canyon but we are also within a short walk of several Topanga State Park hiking trails.
Being surrounded by all this wilderness means that you can start your bird watching session right from our windows and balconies. Wild peacocks often roost in the nearby pine tree. If you don't see them yet you will definitely hear them soon enough. Finches, flycatchers, grosbeaks and scrub jays often visit our feeder. Dark eye juncos and towhees love to dig for worms in our shaded flower patch. Doves and quail come to drink from our little pond. You will often catch some of the birds splashing in our bird bath. During the spring and summer nights, you will hear beautiful songs by a Mockingbird. Hummingbirds can be seen year-round because something is always blooming for them.
Redtail Haws and other birds of prey nest in the nearby sandstone cliffs. You will see them catching a thermal in the sky above our inn, hear their calls that sound just like in the popular Westerns and if you have strong binoculars and take a short hike up the trail in the spring you can find them nesting in the cliffs.
and a short distance from Malibu Lagoon for sea and coastal birds.