A Family of Artists
Your Hosts, The Inn and The Neighborhood
YOUR HOSTS - Your hosts are Warren and Elena Roché and their five home-schooled children. Warren is a retired studio musician who took up a second career designing and building houses. For most of his adult life he has lived in Topanga. Elena is a plein air artist who paints California landscapes and domestic garden as well as wild flowers. Her paintings grace the walls of the Inn and some are offered for sale. Warren and Elena's five young children help run the Inn. Karina, the oldest at twenty-four years, is a writer, the General Manager and Sous Chef. Nineteen year old Catherine is the Assistant Manager and a talented photographer. Her work is exhibited throughout the Inn and is offered for sale. The three youngest children help with housekeeping and gardening.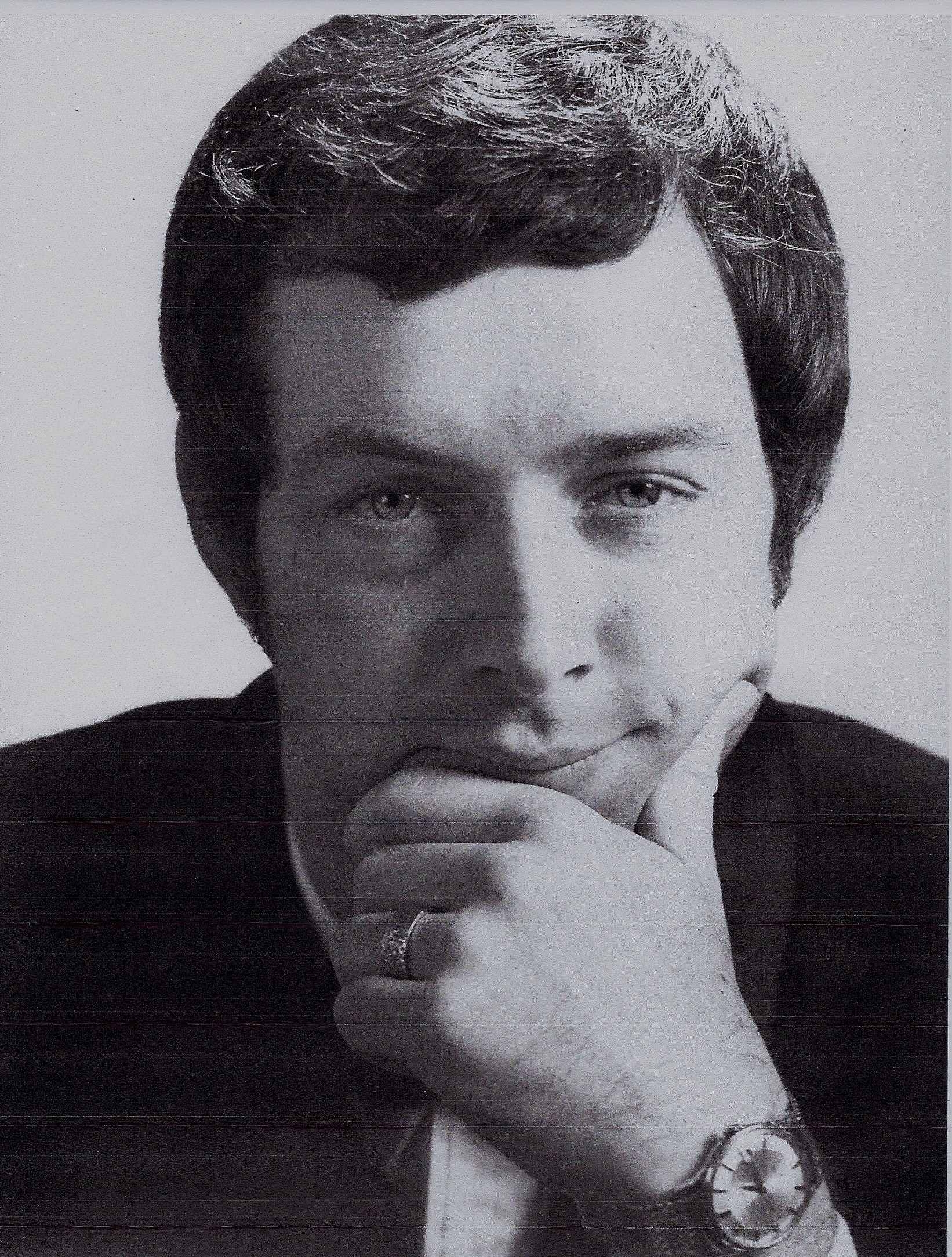 Warren's Music Carrier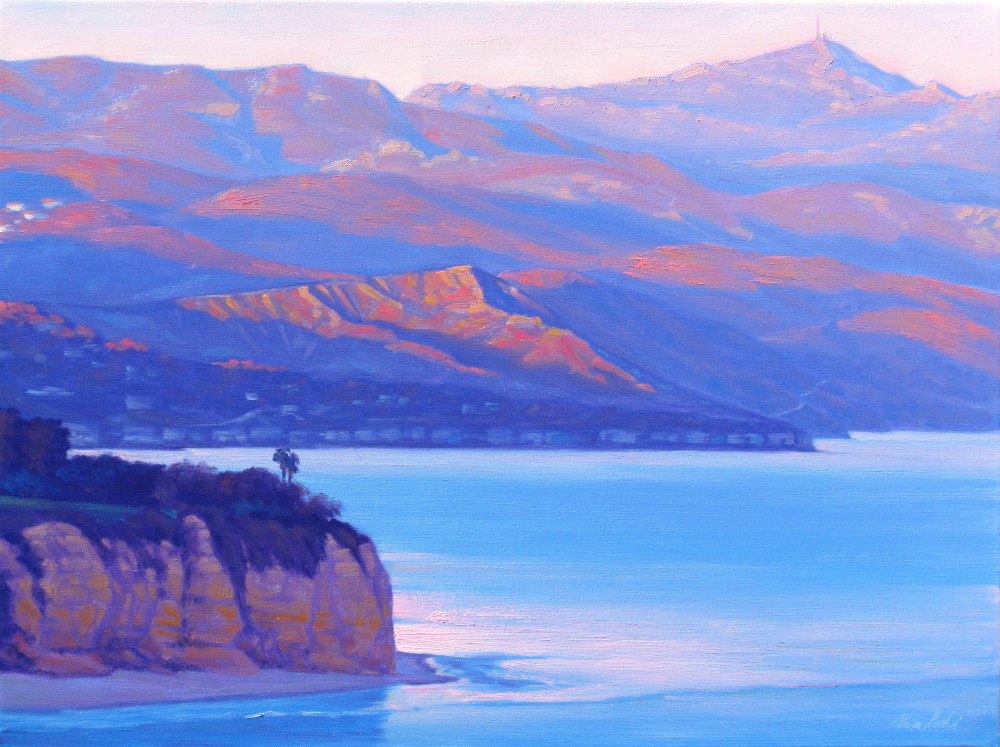 See Elena's Paintings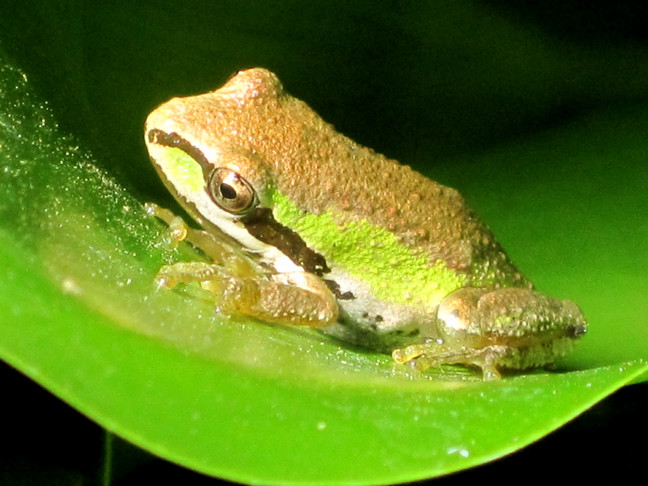 See Catherine's Photography

THE INN - The two separate residences, the Casa Blanca and the Casa Rosa, 20314 and 20310 Callon Dr., that comprise the Inn were designed and built by your host, Warren Roché in 1987 and 1990. These buildings are his artwork, as he didn't just conceive and draft the designs, but actually build them with his own hands.
The design and finish were inspired by the great flourishing of vernacular architecture in Southern California from near the beginning of the twentieth century to the Great Depression. Elena's classic plein air paintings and the ever growing collection of antique Craftsman furniture adds to the early 20th Century atmosphere of the Inn.
THE NEIGHBORHOOD - A desired neighborhood in Topanga, Cheney and Callon Drive are some of the least steep, widest and best maintained compared to the rest of the roads off of Topanga Canyon Boulevard. It is a quiet place, away from the road noise, in an East-West valley formed by Garapito Canyon and drained by Garapito Creek, a tributary of larger Topanga Creek. Relaxed and friendly locals enjoy easy and free access to Topanga State Park. You will see them hiking, jogging, riding their horses and mountain bikes. Local children get to grow up in a safe place surrounded by nature.
Known as Sylvia Park since about 1930, the neighborhood before that was the Cheney family ranch from the early 1900's. In those days Topanga Canyon Boulevard was a narrow dirt road and Froggys' Restaurant was the original one room Topanga School House. Like many other ranches in the Santa Monica Mountains, the Cheney Ranch, was a place for the residents of young growing Los Angeles to spend a weekend and hunt deer.
When the family sold off most of their land to developers in the late 20's, it was subdivided it into cabin size lots and the club house, now the Mountain Mermaid, was built. The development failed in the Great Depression. Some cabins were built, but most lots on the steeper canyon sides weren't used. When the development company failed, land owners were left to fend for themselves. As most lots were too small for modern houses, lots were combined and a few homes were built. Many gave up their land for taxes. This checkered past created a neighborhood dotted with a few houses here and there. Some old wooden cabins and the original Cheney Ranch house are still here, unchanged. In the 70's, 80's and 90's a few newer and bigger houses were added. But it never became crowded and every year in early December the whole neighborhood is invited to the original Cheney house for an annual pancake breakfast.
Directions
Convenient Location for Visiting Los Angeles
Located in free-spirited Topanga Canyon in the Santa Monica Mountains West of Los Angeles, the Inn is about one mile off of busy Topanga Canyon Boulevard about 400 feet up a private road. While greater Los Angeles is just over the hill from us, you wouldn't know it. We have a quiet, rural atmosphere, no road noise, lots of open space, wild life and trails in Topanga State Park. There is no public transportation in Topanga. You will need to rent a car or hire a car service to get here.
From Los Angeles Airport (LAX) & points south of Los Angeles:
Get on the San Diego 405 Freeway North, and go to the Santa Monica 10 Freeway. Take the 10 Freeway west. Passing through the tunnel at the coast the 10 becomes Pacific Coast Highway 1, locally called PCH. Continue northwest, up the coast, 5.5 miles to Topanga Canyon Boulevard, Highway 27.
Turn north off Pacific Coast Highway 1 on to Topanga Canyon Blvd., Hwy 27, and go north 6.5 miles to Cheney Drive (only on the right). Turn right. (See directions from Cheney Dr. below.)
From Bob Hope (Burbank) Airport & points north of Los Angeles:
Get on the Ventura 101 Freeway North. From the 5 or 405 Freeways, turn west on the 134. It will become the 101 Freeway. Proceed west to Woodland Hills.
Exit the Ventura 101 Freeway on Topanga Canyon Boulevard South (Highway 27) and go South 5.5 miles to Cheney Drive (only on the left). Turn left. (See directions from Cheney Dr. below.)
From Cheney Drive:
Go 0.7 mile to where Cheney ends at Callon Drive. Turn left and go East about o.1 mile to where Callon appears to end. (If you are using a navigation program, at this point it might tell you that you have arrived.) Continue straight ahead on the smaller country road, Private Callon Drive, which is unmarked. Do not go left, downhill. After about 100' the road will bend to the right (south) and go uphill. Go uphill about 300' to 20310, the white house, on the right. You may park alongside the white wall below the house numbers or on the driveway paved with large terra-cotta stones. You will check in at the Casa Blanca (white house). Take the steps up to the top green door and ring the bell.